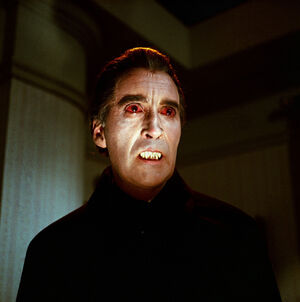 Sir Christopher Frank Carandini Lee (May 27, 1922 - June 7, 2015) was an English actor, author and singer. Lee played Count Dracula in many different films, most notably the long running Hammer Dracula series. Lee also appeared as Dracula in the 1970 Spanish/German adaptation and Dracula and Son.
Lee has played Dracula mores times in film than any other actor.
He was the most prolific charachter actor in history, having appeared in more than 270 motion pictures between 1947 and 2014.
Full feature presentation
---